Coronavirus, spreading day by day all over Europe, caused a panic attack and caused a Poles to move off ... to discount stores and drugstores. While toilet paper disappearing in the blink of an eye has already become the subject of many memes, one thing is not to laugh - tons of food all over Poland and Europe land in the trash. Meanwhile, the Let's Help Foundation is alarming: some have nothing to eat today! Therefore, more and more individuals and companies are getting involved.
Pasta, rice or canned vegetables are long-term products that can be used as supplies to visit stores as hard as possible. It is common, however, that whole loaves of bread expired dairy products, spoiled vegetables and fruit can be found in the trash cans. The problem was noticeable not only in the era of coronavirus, which is why the Let's Help Foundation came out with the initiative of social refrigerators.
– We have developed a simple idea of action. In places often frequented – near the dorms, close to shops we put the so-called social fridge. Everyone who wants to donate their surplus food can put products in it, and those who need them – can use them – explains Jan Piontek, head of the Let's Help Foundation.
Stop wasting in times of coronavirus
Faced with the epidemic, social refrigerators operate in a limited way, for the safety and health of us all. You can leave the products with a long shelf life (pasta, cereal, preserves). Despite this, the foundation has a lot of work.
– We continue to initiate, support and promote activities that are aimed at reducing food waste. At the same time, we help people in need in a difficult life situation. At this point, with the help of our volunteer scouts, we provide food for the elderly and those in quarantine because of the coronavirus. Every day, we help everyone, regardless of age, religion and religion. Our charges are people who cannot leave their homes under the order of the law or because of the high risk of infection with the virus. These people often do not have the opportunity to use the help of relatives. Every day, with the help of our 130 volunteers, we reach almost 300 addresses.
The foundation accepts food for its proteges. That is why they appeal to those who have made too much food to give them to those who need it most.
– The hotel and tourist industries have suspended their activities. There is a problem here: what to do with the food used in hotel restaurants. We encourage hotels to pass it on to organizations and entities that need it. As a development group, we have been involved in helping financially supporting the Let's Help Foundation. Thanks to this, volunteers will be able to refuel cars that they distribute food as well as equip themselves with the necessary means of protection and cleanliness – explains Natalia Sawicka, Sales and Marketing Director of Angel Poland Group in Wrocław.
Companies decide to help in this difficult period because they need to provide real support for the immediate environment in which they operate.
– Such activities are inscribed in the DNA of our brand. We have always emphasized how important it is for us to use resources wisely and to help. That is why we decided to support the Take Help Foundation. It is a difficult time, hitting the economy, burdening our healthcare system. First of all, anxiety and a real sense of danger among ordinary residents – claims Małgorzata Nowodworska, sales and marketing director of Angel Poland Group in Krakow.
You can also get involved and help today
The foundation has its hands full of work – that's why every form of commitment will be invaluable to her. In addition to providing food to those in need, it can also be financially supported or provided with protection and disinfection agents. Products can be delivered to the headquarters of the foundation at ul. West 1 in Wroclaw. The representatives of the foundation also receive gifts from places indicated by donors. Products with a long shelf life can be left in social refrigerators throughout Poland.
The Foundation also continues to gather contacts for people who need help.
Contact with the foundation: tel. 508 101 016, e-mail: kontaktwezpomoz@gmail.com.
Fundacja wezpomóż.pl account number 66 1140 2004 0000 3102 7906 0754 mBank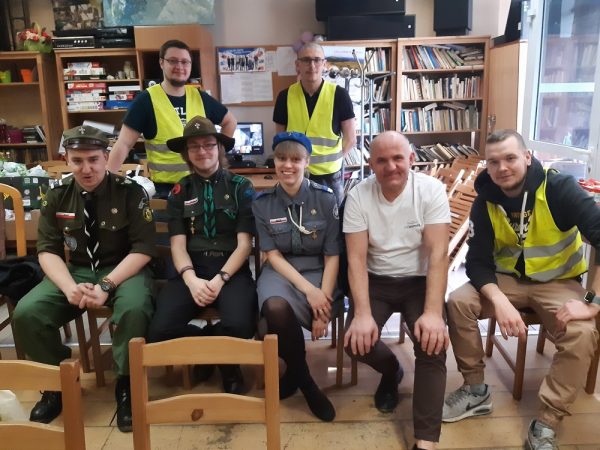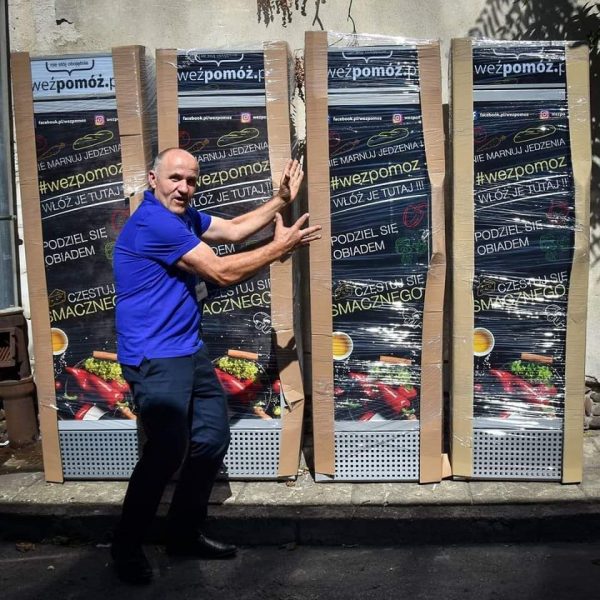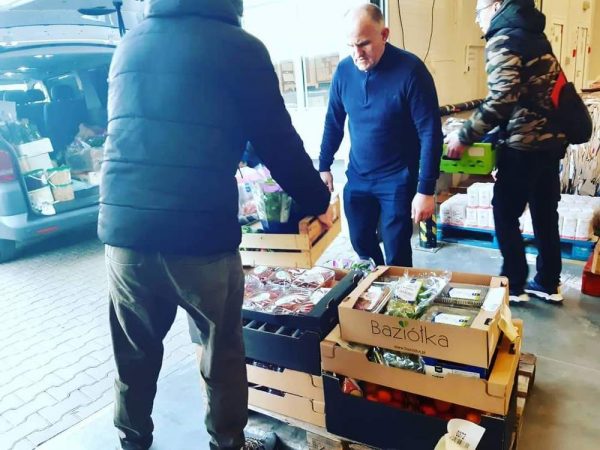 Related news
More news from Angel Group